Locum Tenens: It's Not Just for Filling Gaps, It's a Recruiting Tool
Hiring a new physician for your hospital or practice has always been a drawn-out process. Not only can it be difficult to locate job candidates, the process has really just begun once you officially hire one. The physician may need to wrap things up at his or her existing job, and the on-boarding process for new physicians involves ensuring licensing and credentialing has been done. Relocation can also add to onboarding time. Even if you issue a job ad today and hire someone tomorrow, you would still have a significant chunk of time before onboarding your new staff member.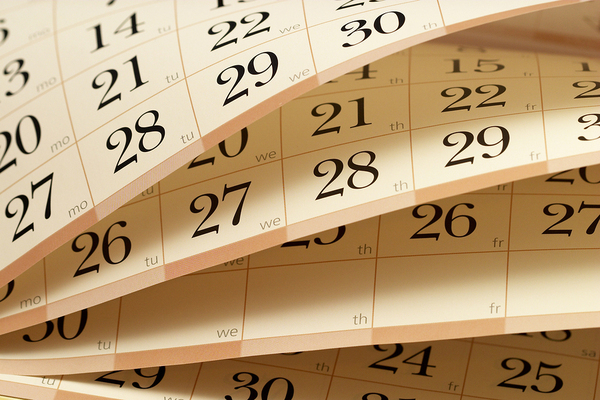 Under the best of circumstances, hiring a physician takes a while.
Locum Tenens: From Reactive to Strategic
Many physician groups and other facilities still think of locum tenens physicians as being there to fill urgent needs due to unforeseen circumstances. But some have concluded that locum tenens physicians can also fulfill needs strategically and make the hiring process less stressful for everyone involved. With a locum tenens doctor, your existing staff won't be overstretched, and you run less risk of patients changing providers due to inability to schedule an appointment conveniently.
Potential Complications of Redistributing Existing Workload
If one of the four physicians in your practice leaves, you could try to redistribute your existing patient load, but this can be unsustainable. Patients may have a more difficult time scheduling an appointment, clinicians can become overworked, and your claims and billing personnel may cope with complications too. Furthermore, if your existing clinicians don't believe you're making sufficient progress toward hiring a new physician, resentments could build. It's possible that yet another physician could choose to leave in frustration, putting you in a worse situation than before.
The Hiring Situation Will Worsen Before Improving
The hiring situation with new physicians will take several years to get noticeably better. Under the Affordable Care Act, more Americans have insurance coverage, and pent-up demand will increase patient load for a few more years yet. Additionally, the huge Baby Boom population is reaching retirement and experiencing more health issues associated with age. Medical schools are increasing their capacity for educating new doctors, but the benefits won't become evident for several years. Making locum tenens an integral part of the hiring process makes sense; it can prevent overloading remaining physicians, allowing you to take the time you need to hire someone who is a good fit.
Locum Tenens Delivers ROI in More Ways than One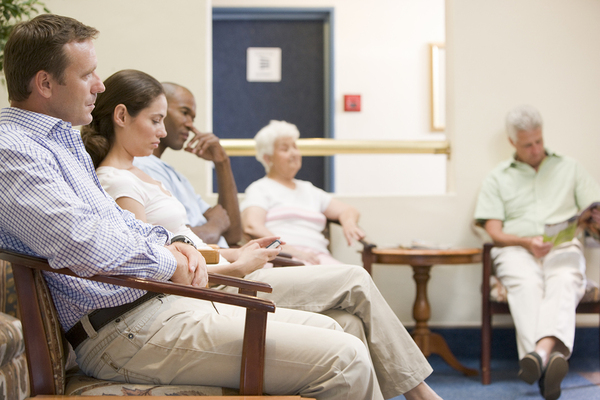 More revenues and less stress result from strategic locum tenens hiring.
Practices and hospitals sometimes balk at the cost of locum tenens physicians, but if you run the numbers, they actually produce a return on investment. Simply subtract your daily locum tenens coverage rate from your daily gross charges, and you can see immediately whether you come out ahead (and most do). If it may be several weeks or months until you're onboarding your new physician, that daily ROI multiplied over time can add up significantly. Locum tenens physicians are an investment, and the expense of bringing one in is more than offset by revenues that you won't have to give up due to staff shortages.
Sometimes Locum Tenens Physicians Are Hired Permanently
And finally, there are occasions when the locum tenens physician turns out to be the perfect physician for a practice or hospital. Some facilities don't want to hire locum tenens physicians permanently, due to high fees some locum tenens providers charge. However, if you choose your locum tenens provider carefully, and compare the fees incurred when you make a permanent hire of a locum tenens physician, you'll see that there is significant variation. Not every locum tenens provider sees permanent hires as an opportunity to cash in.
When you make locum tenens a part of your hiring strategy, you relieve pressure on your facility and your physicians. You won't feel the need to rush the hiring process and are less likely to make a bad hiring decision. Locum tenens doctors help ensure your practice maintains its usual pace and doesn't forego revenues after a doctor leaves. And occasionally, the ideal job candidate turns out to be your locum tenens physician. When your provider has a reasonable fee structure, making a permanent hire doesn't have to be financially painful.
All Medical Locum Tenens invites you to schedule a consultation and learn more about how our locum tenens physicians help facilities like yours continue to provide outstanding care while you look for permanent physicians to hire.